Pearl Harbor Memorial "Q" Bridge
YEAR COMPLETED: 2016
LOCATION: Route I-95, New Haven, CT
GC/CUSTOMER: Connecticut DOT
CONTRACT AMOUNT: $15,300,000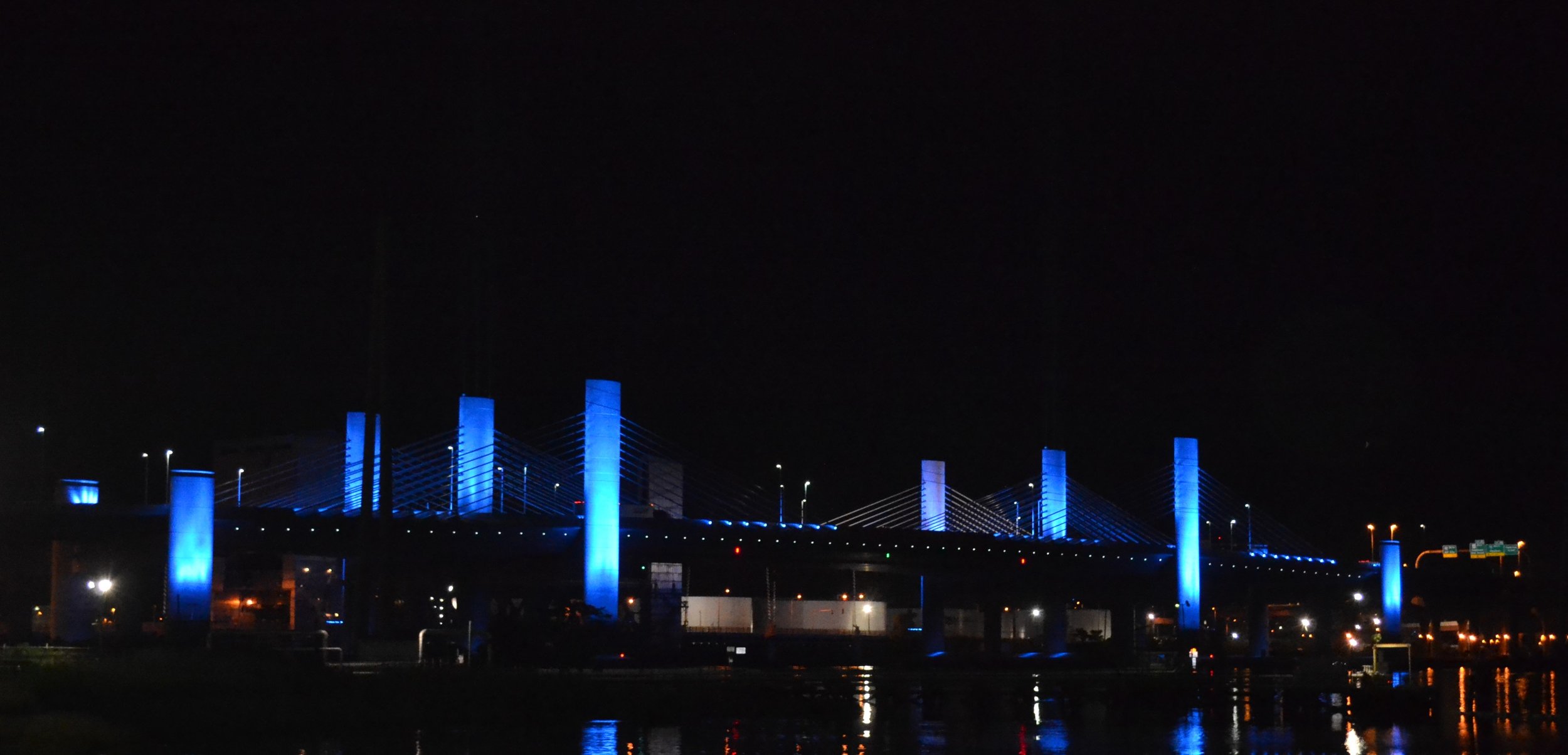 Complete electrical bridge construction, including all power distribution, roadway illumination, and an exceptional feature aesthetic lighting package.
Brand new 10-lane bridge supporting new road infrastructure in the immediate area, demolition of the existing Q-Bridge, and installation of the decorative aesthetic lighting package. Ducci performed all electrical activities and traffic work associated with the project, including bridge electrical components of the new bridge, transferring traffic from old bridge to new, completing demolition of the old bridge, and maintaining temporary IMS infrastructure throughout all phases – all while maintaining traffic flow through one of the busiest traffic corridors in the Northeast.
The unique architectural design and demanding programmable color-changing bridge aesthetic lighting package that Ducci installed have made the finished product a sight to behold that is as much a tribute to our veterans as it is an architectural point of pride for the city of New Haven and the State of Connecticut – and one Ducci is very proud to have our name attached to.
Ready to start your next project?